Sign up here to an annual membership of West Wicklow Historical Society
About WWHS Membership
Our membership comprises people who wish to find out more about their local area and who are interested in keeping its past 'alive' for future generations.  New members are always welcome.  By subscribing to an annual membership, you will be supporting the ongoing work of WWHS, which is run entirely on a voluntary, non-profit basis. It's easy to join now using our online subscription service.
Benefits of membership
Annual membership entitles you to the following:
To attend and vote at all General Meetings of WWHS.
To avail of a reduced rate when attending lectures organised by the Society.
To receive invitations to 'Members Only' events.
To receive notification of all public events organised by the Society, including excursions, lectures, exhibitions, conferences, book launches and other events.
Please note that the WWHS does not broadcast or record its lectures.  It does not have a premises or a library / archives and does not have facilities to conduct research for enquirers.  For these reasons people living overseas or at a considerable distance from the West Wicklow area would not benefit from membership.  However, if they wish to support the Society's ongoing work they are welcome to join.
There are 3 categories of membership – Student, Individual and Family – all of which are covered by the links below. Family membership covers those living in the same household.
How to a) join as new member or b) renew your annual membership
a) A new membership subscription or membership renewal can be paid securely online via the online Membership Application/Renewal Form, using a Debit/Credit card.
b) Alternatively, if you would prefer to pay by cheque, please download our printed Membership Application/Renewal Form here and return by post to Mr. Chris Lawlor, our Honorary Treasurer, at the following address: Hillside, Sparrow Road, Dunlavin, Co. Wicklow, W91 T9W0
Annual memberships run from January 1st to December 31st each calendar year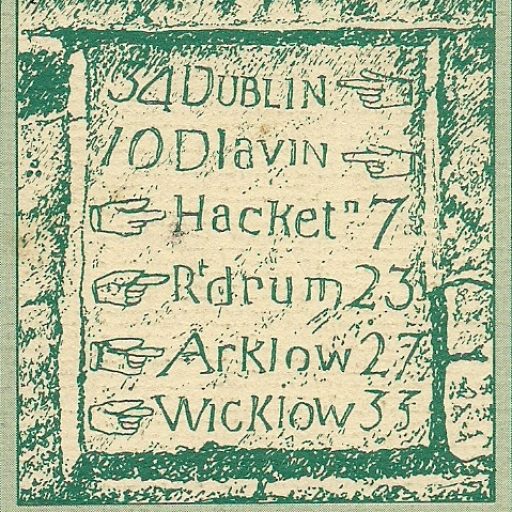 By making a donation, you will be supporting the ongoing work of WWHS, which is run entirely on a voluntary, non-profit basis
By making a donation, you will be supporting the ongoing work of WWHS, which is run entirely on a voluntary, non-profit basis